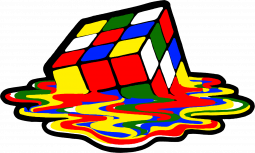 Design The Big Bang Theory - rubik s cube
Un dessin de rubik's cube qui fond sur un tshirt personnalisé.
Un dessin rubik's cube ou cube de Rubik qui fond. C'est triste en fait. Mais pour faire un tshirt personnalisé original, c'est cool ! Le rubik's cube a été inventé en 1974 et a été popularisé dans les années 80 pour en devenir un des symboles. Ce dessin est popularisé par la série The Big Bang Theory où le personnage de Sheldon Cooper porte un tshirt avec un motif similaire.
Imaginez vous, personnalisant un sweat ou un polo avec le dessin de rubik s'cube.
jaimemontshirt.com vous permet de laisser libre court à votre imagination et met ses compétences techniques à votre disposition. Choisissez votre support, son colori et sa taille puis positionnez votre dessin et nous nous chargeons du reste.
Personnalisez un produit avec ce dessin !
---